Whirlpool with view of the Matterhorn
SPA IN THE RIFFELHAUS 1853
OUT OF AFRICA
SWITCH OFF AND ENJOY
The expanded spa facilities are the perfect complement, both in winter and summer, to all outdoor activities around the Riffelhaus. As you soak in the warm waters of our outdoor whirlpool, you might just catch your mind wandering to the sunny climes of Africa. That is no strange idea, but rather one directly inspired by the geology of the Matterhorn.
Opening times:
Whirlpool: 10 a.m. to 8 p.m.
Sauna / Steam Bath: 3 p.m. to 8 p.m.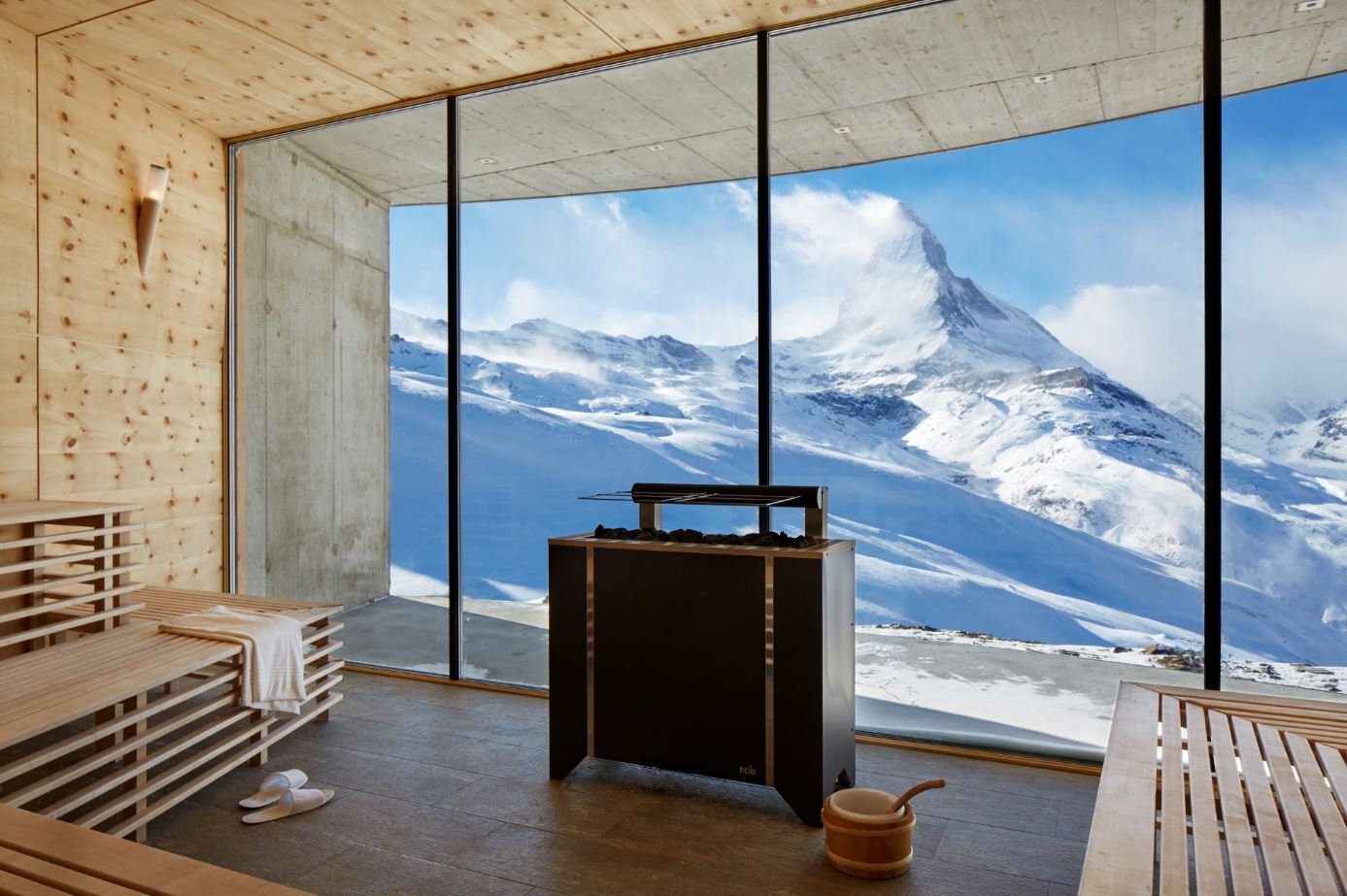 Geology: background information
In 2004, the geological atlas of Switzerland added page 107, the Matterhorn map. In it, reference is made to the peak of the Matterhorn consisting of African rock and marine deposits/sediments. That may appear odd, but is easily explained by scientists. The reason for this is the collision of the European and African continental plates causing the Alps to begin their formation around 45 million years ago.